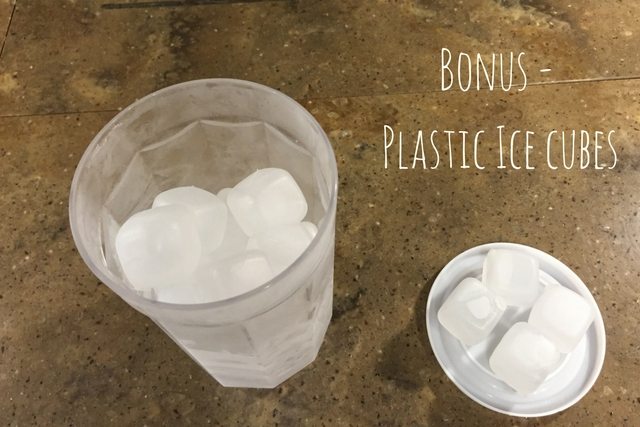 Don't laugh. These are truly a lifesaver when you are stuck somewhere where the water isn't palatable. It happens. A lot unless you have a good water filter between you and the water supply.
With these reusable cubes you can be prepared like a pro to keep your beverage cooled and not worry about it getting watered down. Oh yah, AND they are BPA free.
Here's where you can find your own plastic ice cubes.