A Behind the Scenes Look
We are constantly getting questions about what products we use in our day-to-day lives in the RV, so I'm going to blog about some of our favorites over the summer. These are all items that we have found and decided to give a try based on recommendations from others. If there is something you think we should try, please leave us a comment and let us know!
Its Not That Easy
Over the years, we have tried many camp chairs and a even a couple of zero gravity chairs as well. All are ok to sit in for a bit, but were either hard to get in and out of or get plain uncomfortable after a certain amount of time. Because of this, we are are always on the lookout for a better chair. At the beginning of summer, I went to Sam's Club to look at another chair I thought might meet our needs and found these instead <insert Angelic singing here>.
What We Got
We purchased two Hard Arm Chairs – what caught our attention was that the weight limit is 325lbs. This helps alleviate any concerns with breakage when friends/family visit that were uncomfortable in less sturdy chairs. Then we sat in them. The seat is longer, so it doesn't cut off the circulation above your knees and the seat is sturdier, so you don't sink down. "Quite comfy" was the exact quote as I sat in one in the aisle at Sam's.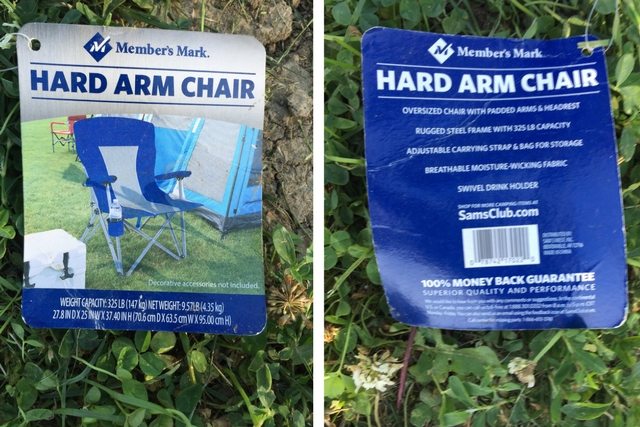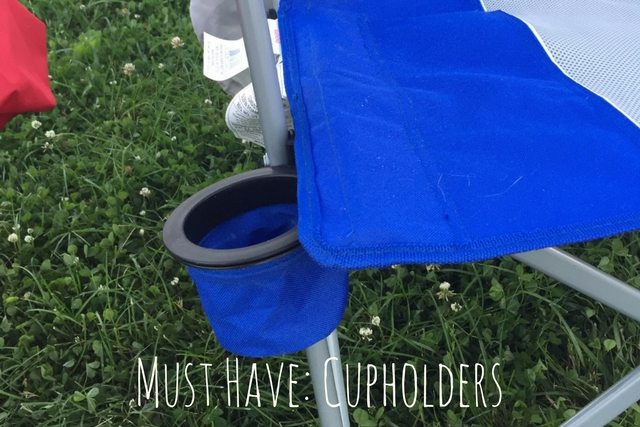 What We Did
We tried the chairs out for a week and made everyone who visited sit in them. Everyone loved them. We bought 2 more for us to use at our home base and some of our friends bought some for their own use. If you have anyone that struggles to get up/out of chairs, this chair is definitely worth a look.
The only fault we've found with these chairs is that when you sit or move within the chair, they make very loud noises  that could easily be confused for farts. We have been willing to overlook this, because fart noises tend to be pretty funny around a campfire. Do with this information what you choose. You have been warned.
Overall Verdict
We paid $20 per chair which we felt was great value given the sturdiness of the chair. The chairs are easy to clean and stow. They also come with a handy carrying strap and even though they are sturdy, they aren't uncomfortable to carry using the strap. And they have a useable cupholder!
author's note: I will update this review if anything changes in my opinion about this product.