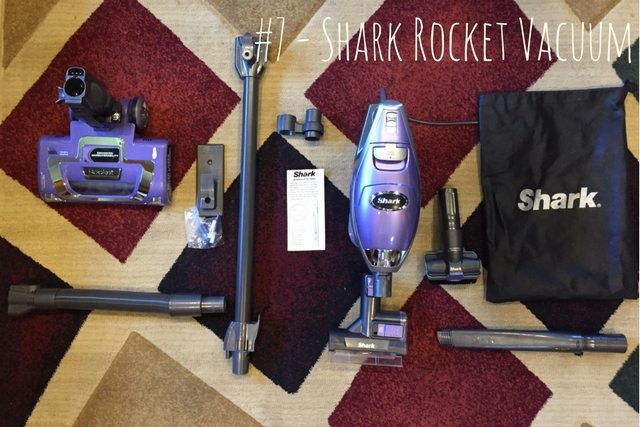 We have a central vacuum in our RV, but it has no beater bar for the carpets and also requires expensive filters. Leave it to RV manufacturers to miss this easy win.
We did a little research and found high recommendations from other RV'ers on the Shark vacuum. Guess what? They were right. This awesome little tool is great for cleaning inside and outside the RV, its light and powerful and doesn't require filters.
We had a minor issue with the hose about a month ago and after a quick chat with online Rocket help, a free replacement piece was on the way. I don't even know where the central vacuum accessories are anymore.
Here's where you can find your own Shark Rocket Vacuum.